Locksmith Services in
Utica Ave
Lock Installation
It's time to upgrade to a more secure lock. We'll help you find a lock that works for you.
CALL US: 718-255-8985
Trustworthy Locksmiths
We ensure all of our locksmiths are background checked and licensed professionals.
Upfront Pricing
The price we quote is the price you pay. Some locksmiths quote one price, then hike up the price when they arrive. Not us.
Great Customer Service
Call us anytime with any questions, concerns or feedback. We're here to ensure you get the best service.
When to Install New Locks
New Movers - Did you just move? Have new tenants moving in? If so, changing locks is highly recommended if not required by law.
Increase Security - High security locks are patent protected. Only one locksmith in your region has access to copy your key, providing an extra layer of security.
Access Management - Have a cleaner, dog walker, or AirBnB your home? If so, smart locks are perfect for you. Decide who has access to your home and when.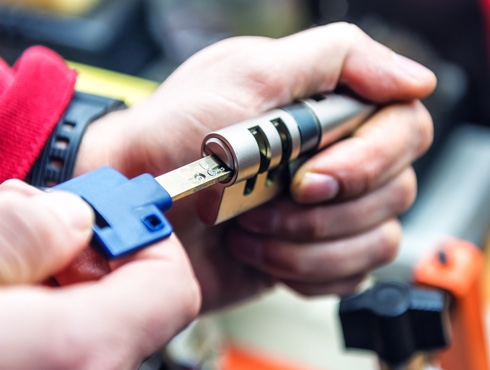 Not sure what kind of lock to get?
Give us a call and we can help find what works best for your needs and budget.
718-255-8985